Making Vosseller Avenue Safer
A walkability workshop that enages borough employees, residents
and businesses on issues regarding walking and biking.
2022 Residential Bulk Trash Collection
This year the Borough will be giving Residents up to 10 FREE stickers per
householdto be placed (1) on each Bulk Item. If the items are placed at the
curb with NO sticker, DPW will not be collecting the item(s).
Please stop into Borough Hall, 230 Hamilton Street, to pick up your stickers.
Shade Tree Commission
Borough wide tree inventory notice
Click the link for more information
2022 Road Program 
Click on the picture to learn about the progress being made
with the 2022 Road Program
Journey Through the Past…
The 17th Annual "Journey Through the Past" is October 8-9,2022.
This year join Somerset County for a Special Experience
on the Courthouse Green in Somerville!
Tax Assessor's Office
The Tax Assessor has New Hours!
every 2nd & 4th Tuesday of Every Month
5:00 – 8:00 p.m.
All other times by Appointment Only
Please email mimbriaco@boundbrook-nj.org
Become a Police Officer 
Somerset County Chief's Association is partnering with
Somerset County Board of Commissioners
to Sponsor 5 Somerset County Residents
to become a Police Officer
The Scholarship Program will be extended until October 7, 2022 at 4:30 p.m.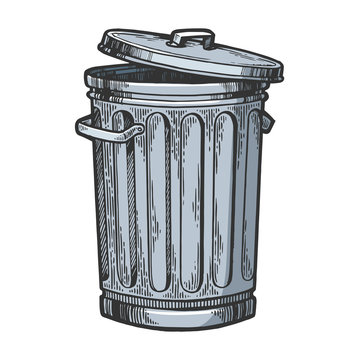 Refuse bills have been mailed. Refuse charges have increased.
Click here for more information.
It's lawn maintenance season! What does this mean?
Click here for more information.
The application period for the New Jersey Department of Community Affairs' Low Income Water Assistance Program (LIHWAP) is now open.
Click
here
for more information.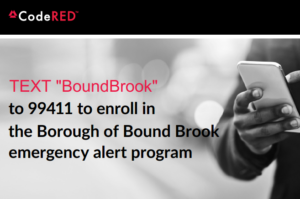 The Borough of Bound Brook uses CodeRED to send alerts and reminders by text to keep citizens informed.
In the event a road closure, weather advisory, event reminders, garbage collection changes, etc., the Borough may activate CodeRED to send notifications to registered subscribers.
There is no charge to register for or use CodeRED, and personal information is kept confidential.
Did you know you can now look up all tax, refuse and sewer information? You can also download and/or print your tax bill!
Click here for more information.
***Search by either Account Number, Block & Lot, Street Address, or Owner Name***
Please note: Interest on delinquent amounts accrues daily. Amounts due are subject to change.