Legal Notice
Click here to view the legal notice for the Bound Brook Train Station East Bound Waiting Room and Platform Renovation.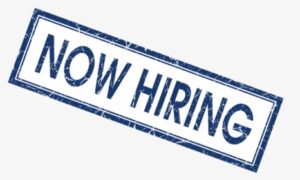 Employment applications can be obtained by clicking here or from the Clerk's Office and submitted to jmathis@boundbrook-nj.org or mailed to 230 Hamilton Street, Bound Brook, New Jersey 08805.
The Borough of Bound Brook is an equal opportunity employer.
Did you know you can now look up all tax, refuse and sewer information? You can also download and/or print your tax bill!
Click here for more information.
***Search by either Account Number, Block & Lot, Street Address, or Owner Name***
Please note: Interest on delinquent amounts accrues daily. Amounts due are subject to change. 
Click
here
to view the informational presentations to provide both the background, the anticipated benefits, and recommendation for the Sale of the Sewer System.
Please go to the following link to register for the Vaccine: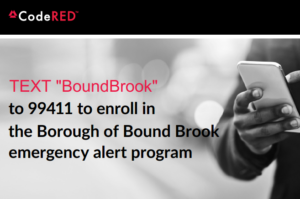 The Borough of Bound Brook uses CodeRED to send alerts and reminders by text to keep citizens informed.
In the event a road closure, weather advisory, event reminders, garbage collection changes, etc., the Borough may activate CodeRED to send notifications to registered subscribers.
There is no charge to register for or use CodeRED, and personal information is kept confidential.